BREAKING - ERMENTRUDE COMMUNITY CARE TO ATTEND 75th PHILLIPINES-AUSTRALIA FRIENDSHIP ANNIVERSARY
Posted on
By Leonila Rotairo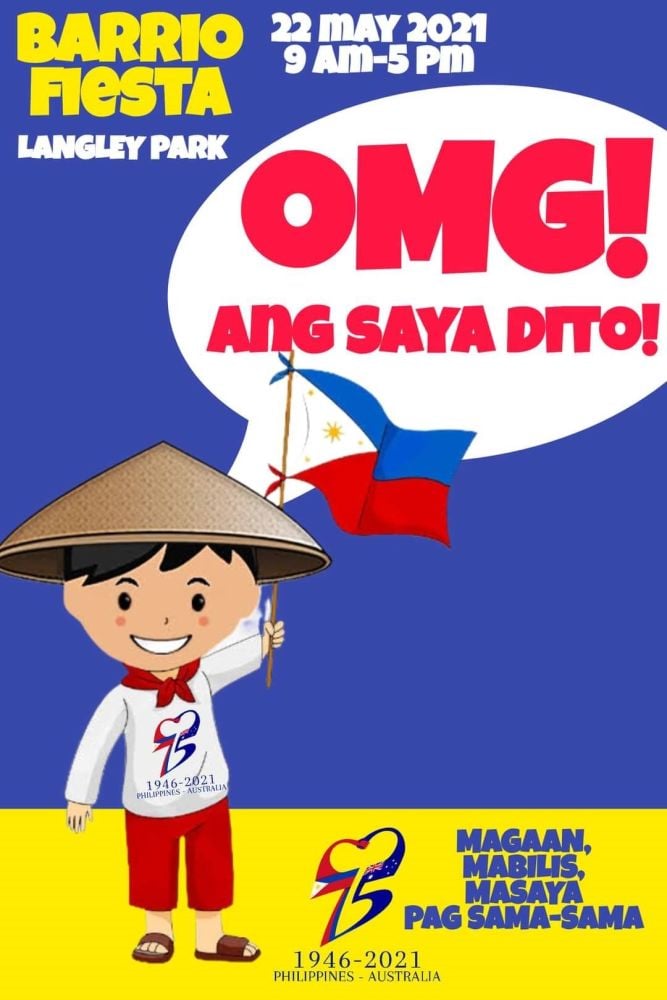 ERMENTRUDE COMMUNITY CARE, along with the Filipino Community, will take part in the 75th Anniversary of Australia Philippines Friendship Celebration on May 22nd and 23rd, 2021 at Langley Park in Central Perth.
All are invited to come and join us as we celebrate this 75th Anniversary of Australia Philippines Friendship Celebration. There will be lots to see, do and enjoy including Food Stalls, Art Exhibits, Cooking Demonstrations, Fashion Show, Indigenous Games, Sports, Carnival Rides, Cultural Shows and Street Dancing that will showcase different Native Dances from different parts of the Philippines and Flores De Mayo.
This is a free event so please come and join us!
About Ermentrude Community Care
At Ermentrude Community Care we are always open to improvement and progression in providing quality support in achieving our clients' goals and to participate in the community independently.
Our objectives are to provide the highest quality services while recognising the needs and requirements of every individual and their families. We aim to achieve these objectives through high quality management delivered by highly trained and experienced staff.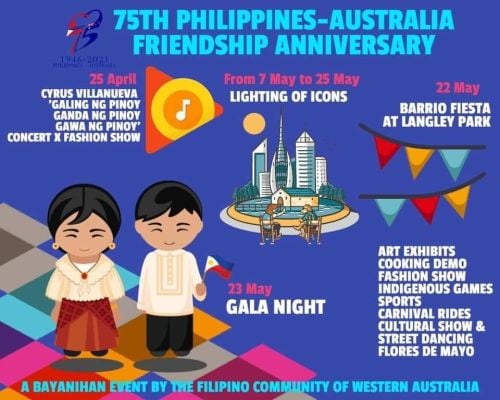 We provide our Disability Support Services from South Mandurah to Rockingham.
Our Aim is to go above and beyond in making a difference in one's life.
The services we provide include Accommodation and Tenancy Assistance, Transportation Options, Community and Social Inclusion, Household Tasks, Daily Living Skills, Group and Centre Based Activities, Assistance in Finding Meaningful Employment, Specialists in Nursing Care and RYDE ( Regional Youth Driver Education ) Provider.
Come and join us at the Phillipines-Australia Friendship Annivesary on the 22nd and 23rd March 2021.